Your Gym Bag Is Curtailed Without These Essentials
Friday May 29, 2020,
POSTED BY bm_admin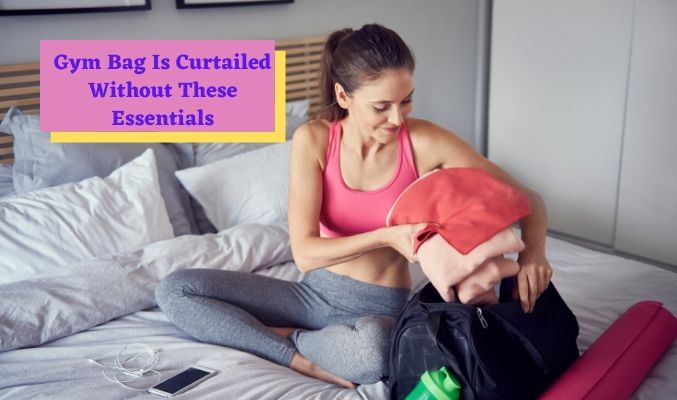 Recently received your gym membership? Amazing! We have got your back with a curated list of essentials to go inside your gym bag so that you are all set before and after training. These essentials will certainly come handy for your hygiene and health so add them to your gym bag right away.
Spare clothes
One aspect of gym hygiene, nobody prefers sporting damp clothes. Always carry an additional pair to change post your massive workout session. It is a bit of smart advice as one can get caught in sudden plans so why not carry an additional pair of clothing. Trust us, nobody likes being around someone sweaty, it is a preventative measure to desist yourself from fungal and bacterial infections.
Hairbands or headbands
You have got to have a hair-band if you are planning to join the gym, nobody likes their hair falling on their face whilst working out. A hair-band/headband is certainly an extremely crucial item that needs to be there inside their gym bag bought from one of the reliable gym bag manufacturers.
Personal products
Gym hygiene is extremely crucial. There will be various times when you would have post-gym plans so why not carry your body care products to come out tidy after a massive workout session. You must carry bandages in case of minor injury, moisturizer, extra contacts if needed, hand sanitizer, deodorant, comb, and wet wipes. Plus, carry a plastic bag if you are thinking of changing clothes post a sweaty workout session. A hand sanitizer is certainly a must because one can get fungal or bacterial infections by using a sweaty kit that gets infected with other folks' sweat.
Bluetooth headphones, iPod, or music player
Not everyone can work out without music; most of us get a huge adrenaline rush whilst listening to music when working out. Do not forget to carry your Bluetooth headphones and music player for an exciting workout session. Bluetooth/wireless headphones are very much recommended as they are trouble-free and won't yank out of your ears out of the blue when working out. If you are used to listening to music whilst working out then missing out on the gym bag essential will certainly make your workout a tedious one. Not everybody is fond of the genre of music played at their gyms!
Business owners now add amazing gym bags into your store collection by sourcing your products from the very best private label bags manufacturer in the industry at the amazing wholesale rate!